About the austraLYSIS Members

Daniel Blinkhorn (composer, audiovisual artist). Daniel became a composer-member of austraLYSIS in 2010.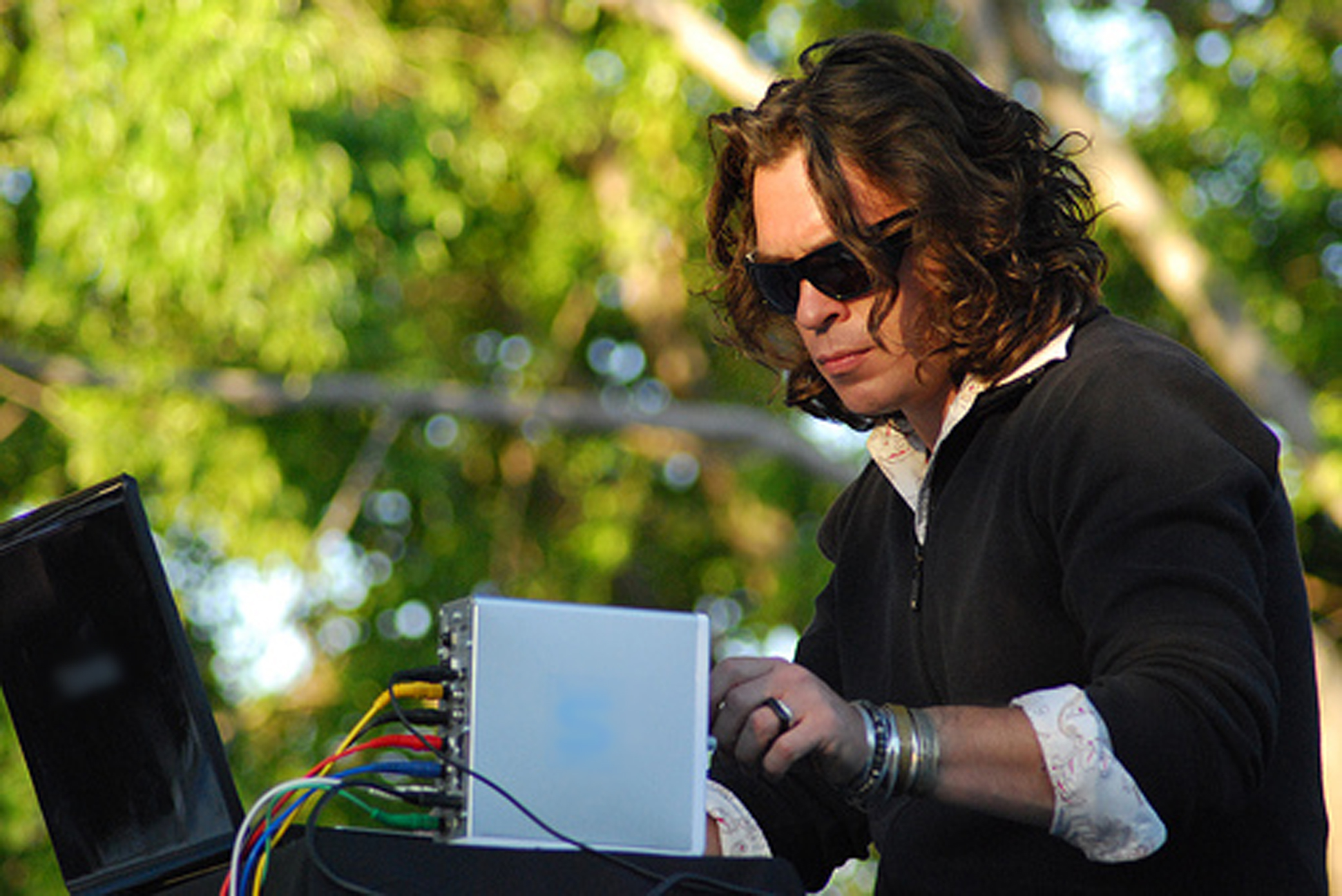 Daniel's music gravitates around the cross-fertilisation of image, sound and performance space, where he is increasingly interested in employing tenets generally (if not somewhat antithetically) found within acousmatic musical environments as structural concepts within works for video and sound. Although typically working in the electroacoustic, audiovisual and videophonic domains, his output includes chamber, symphonic and wind orchestra works, sound installations, music for film, radiophonic pieces and various hybrid/ intermedia environments. Daniel's works are increasingly performed, exhibited and presented internationally at numerous festivals, concert halls, conferences and loci. Some of the awards and citations his works received between 2006 and 2009 include; Laureate of the 'Luc Ferrari - 8th International Competition d'art Radiophonique Pour Sons Fixés et Instrument' - La Muse en Circuit, Centre National de Création Musicale, France – 2008, Winner of the '9th International Electroacoustic Composition Competition Música Viva', Portugal - 2008', and nomination for Best Composition by an Australian Composer as part of the APRA/AMC Classical Music Awards - 2009.
He has undertaken residencies in composition and digital media at various institutions including Centre National de Création Musicale, La Muse en Circuit, Paris, Visby International Centre for Composers Sweden, Atlantic Center for the Arts Florida USA, Centre d'arts Orford, Montreal, EcoSono Institute West Indies and the Mamori Artlab, Amazon Basin Brazil. In 2010 he was the Media Artist in Residence at the Australian Broadcasting Corporation. He has studied composition, digital media and education at a number of universities including the College of Fine Arts - University of New South Wales and the University of Wollongong - where he received his Doctoral degree. Other degrees include a BMus (Hons), MMus, and a MA(Research). He currently teaches composition and electronic music at the Sydney Conservatorium of Music, University of Sydney. More complete information about Daniel, as well as examples of his work, can be found on his website at: www.bookofsand.com.au
Roger Dean : see separate page.
Sandy Evans (saxophones, composer). Sandy is an internationally renowned saxophonist and composer with a passion for improvisation, new music and intercultural creativity. She has played with and written for some of the most important groups in Australian jazz since the early 1980s and has toured extensively in Australia, Europe, Canada and Asia. She leads the Sandy Evans Trio and Sextet, and co-leads the internationally acclaimed Clarion Fracture Zone. She is a member of MARA!, Waratah, The catholics, the Australian Art Orchestra (AAO), Ten Part Invention and austraLYSIS. With composer Tony Gorman she co-leads the acclaimed 8 piece ensemble GEST8. Her composition Testimony' about the life and music of Charlie Parker with poetry by Yusef Komunyakaa was published in 2013 by Wesleyan University Press.
Sandy has a keen interest in Indian classical music. She collaborates regularly with Sydney-based Indian musicians Sarangan Sriranganathan and Bobby Singh and recently released the CD 'Kapture', a tribute to South African freedom fighter Ahmed Kathrada. Her CD Cosmic Waves featuring South Indian mridangam virtuoso Guru Kaaraikkudi Mani and Sruthi Laya is released in India on Underscore Records.
She has been awarded an Australia Council Fellowship, a Churchill Fellowship, an OAM, Bell Award For Australian Jazz Musician of The Year 2003, a Young Australian Creative Fellowship, APRA Award for Jazz Composition of the Year and three ARIA Awards. Sandy's suite "When The Sky Cries Rainbows', recorded for ABC Jazztrack won the AIR Award for Best Independent Jazz CD in 2011. Sandy has a PhD from Macquarie University where she received the Vice Chancellor's Commendation for Excellence. Sandy inaugurated the Jazz Improvisation Course for Young Women run annually by the Sydney Improvised Music Association. She is a Lecturer in Music at UNSW.
For more info: see her own website.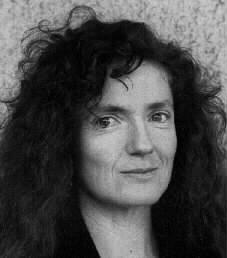 Sandy Evans
Torbjörn Hultmark (trumpet, soprano trombone, composer) was born in Sweden in 1957 and moved to live in England in 1985. He currently works as a musician, teacher and composer. Torbjörn studied trumpet, conducting and composition at the Gothenburg Conservatoire of Music and at the National Centre for Orchestral Studies, Goldsmiths' College, London. His teachers were Bengt Eklund (Gothenburg) and John Wallace (London). Alongside his work as a member of Chaconne Brass, Notes Inégales and the Headspace Ensemble, he works with orchestras and ensembles such as the London Sinfonietta, The Philharmonia, Chamber Orchestra of Europe as well as film and TV session work. Torbjörn has appeared as a soloist with the Northern Sinfonia, Bournemouth Sinfonietta, the BBC Philharmonic and at the 2007 Albert Hall Proms. Torbjörn's music has been performed extensively and recorded on CD as well as broadcast in Britain on BBC Radio 3, Classic fM and abroad. He was commissioned by BBC Radio 3 in 2009 to write a piece for electroacoustic tape and brass quintet. Torbjörn runs TootProductions, a specialist recording business. He also teaches at the Junior Department of the Royal College of Music. Since 2017, he has performed regularly in the UK with austraLYSIS, in a duo with Roger Dean (featuring soprano trombone, piano and electronics), and the duo has an album available on Bandcamp (2018).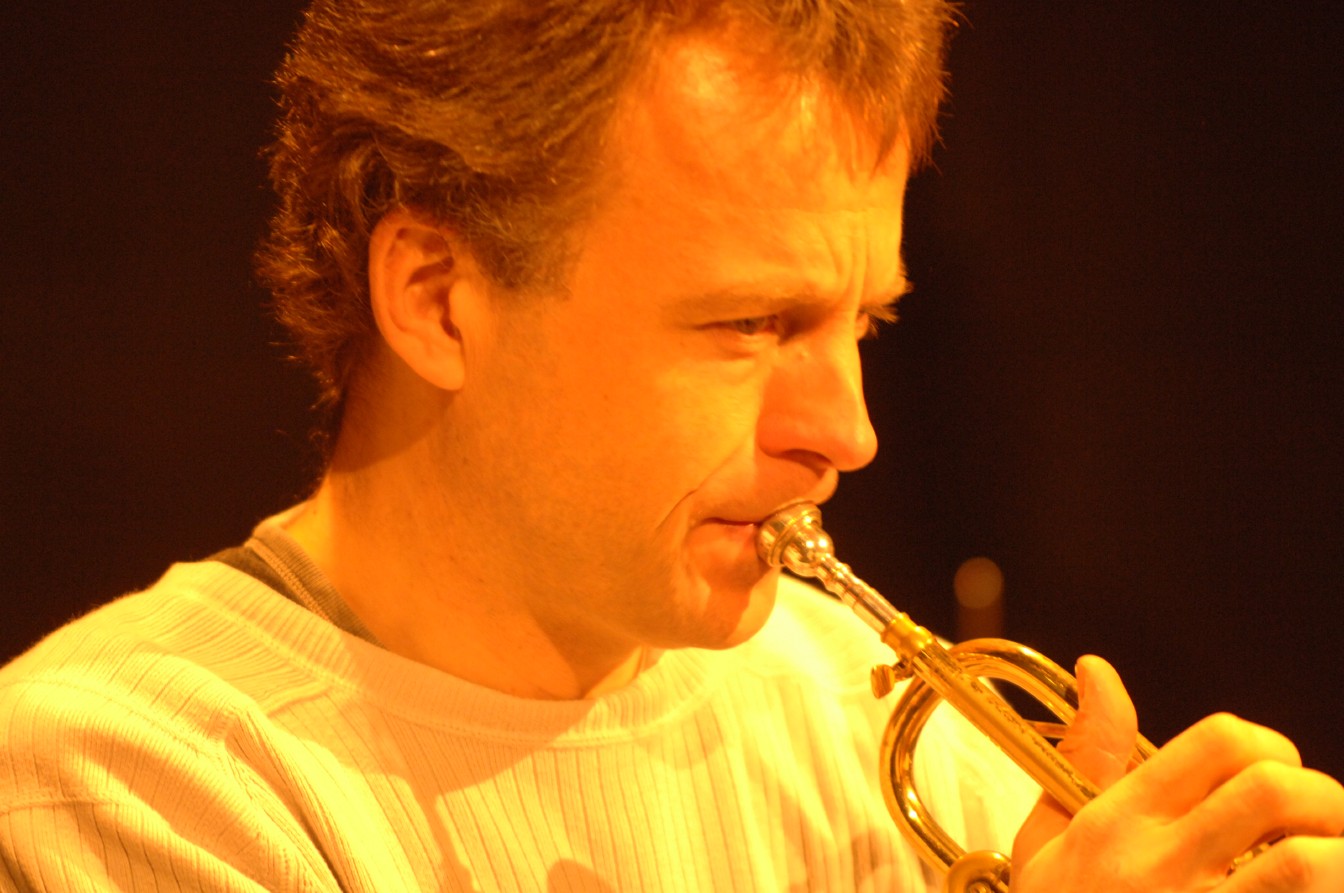 Peter Jenkin (Clarinets) Born in London, Peter grew up in Adelaide, where he studied with Alan Bray and David Shepherd. He began his professional career as principal clarinet with the State Opera of South Australia. After completing a music degree at Adelaide University he studied with Antony Pay in London and worked with the London Sinfonietta and the Nash Ensemble, and also the Britten Pears Orchestra. Subsequently he was principal clarinet in l'Orchestre de l'Opera de Lyon. Since 1985 he has freelanced in Sydney, often appearing with the Sydney Symphony Orchestra as guest associate principal clarinettist.He is now with the Australian Opera and Ballet Orchestra. He has recently given many premieres of solo clarinet works, including those of Margaret Sutherland, Riccardo Formosa, Greg White and Roger Dean. A recording of his performance of a work of Rolf Gelhaar is available on Etcetera; and he is featured on austraLYSIS' cd Windows in Time. He has worked with many ensembles, including recently that for Calculated Risks Opera Productions piece 'Tales of Love', and was a founder of the Sydney Alpha Ensemble. He is also on the staff of the Sydney Conservatorium of Music. His first solo cd was released by Tall Poppies, with the financial support of the Australia Council, and he has edited music of Margaret Sutherland (Currency Press).
Will Luers (video artist, writer).

Will Luers is a digital media artist and writer living in Portland,Oregon. In the Creative Media & Digital Culture program at Washington State University Vancouver, he teaches multimedia authoring, creative programming, digital storytelling and digital cinema. His art has been exhibited internationally and selected for various festivals and conferences, including the Electronic Literature Organization, FILE(Brazil) and ISEA. In 2010, he was awarded the The Vectors-NEH Summer Fellowship to work on his database documentary, The Father Divine Project. In 2005, he won Nantucket Film Festival and Tony Cox Award for Best Screenplay. He became a member of austraLYSIS in 2013, and has collaborated on our pieces Film of Sound (2011); Hypnagogia; Motions; and the generative e-lit work novelling, a collaboration with Hazel Smith and Roger Dean, which won the 2018 Robert Coover Prize for a work of electronic literature. Some of his work is in the journal soundsRite (volume 5), and much on his own site.


Stephanie McCallum (Piano) has pursued something of a two-pronged career as a soloist. She is known both for her performances of virtuosic music of the 19th-century and also for her advocacy of demanding contemporary solo and ensemble scores. Her CDs of the music of Alkan, Magnard, Boulez, Xenakis and of contemporary Australian composers have received widespread international acclaim. Stephanie was born in Sydney, Australia, and studied at the Sydney Conservatoriumof Music with Alexander Sverjensky and Gordon Watson. After advanced studies in England with noted Alkan exponent, Ronald Smith, she gave a critically acclaimed Wigmore Hall debut in 1982 including what is believed to have been the first performance of Alkan's Chants, opus 70. She is also credited with the first complete performance of his Trois Grandes Etudes, opus 76, in London. Stephanie has appeared extensively as a soloist in the United Kingdom, France and Australia, and has toured Europe with The Alpha Centauri Ensemble. She has appeared as soloist in many festivals, including Brighton, Cheltenham, Huddersfield, Festival of Sydney, Sydney Spring and Mostly Mozart. She was a member of the former contemporary music ensemble Sydney Alpha Ensemble, as joint artistic director. She has played and recorded with austraLYSIS, ELISION and the Australia Ensemble, and has performed and broadcast as recitalist, chamber performer and concerto soloist with the Australian Broadcasting Corporation. Stephanie appears as soloist on two CDs by the Sydney Alpha Ensemble, Strange Attractions, and Clocks (works of Elena Kats-Chernin) and released a solo CD, Illegal Harmonies: The 20th C Piano. Amongst Stephanie's other recordings is a two-CD release from ABC Classics of all the piano sonatas of Weber. Stephanie has performed the notorious Lemma-Icon-Epigram by Ferneyhough..

Daryl Pratt (percussion) Daryl is one of the most versatile and innovative percussionists. He holds a Bachelor of Fine Arts from California Institute of the Arts, and an MA from the University of California at San Diego. He has studied with John Bergamo, Jean-Charles Francois, Ronald George, Stanley Lunetta and T.H.Subashchandran (South Indian mridangam), amongst others. He has received numerous American awards, and in 1979 was selected as one of America's top ten tertiary percussionists and performed in an International Percussion ensemble at the Percussive Arts Society convention in New York. As a specialist in the performance of contemporary music Daryl has worked with some of the world's foremost composers. He was a member of the Cal Arts Contemporary Players (1976-7), and Sonor, directed by Bernard Rands (1977-84). He has been timpanist with the La Jolla Civic Orchestra, and with the Canberra Symphony Orchestra (since he came to Australia in 1985, and until 1991). He has also performed with the San Diego Symphony. He remains a member of Pipeline, a contemporary music project that he founded with Simone de Haan in 1987. He also leads his own jazz-oriented group Sonic Fiction, with cds on Naxos and Tall Poppies. He has played with austraLYSIS since 1991, both in composed and improvised contexts. He has also recorded with Atmasphere, with fellow percussionist David Jones. Daryl is a composer and educator, and his compositions include commissions funded by the Australia Council, and premieres by Synergy Percussion. He has taught at ECC, UCSD, and Canberra School of Music, and moved to Sydney in 1991 to head the percussion department at the Sydney Conservatorium of Music. His current involvement is particularly with MIDI-computer interaction. He has performed also with Chad Wackerman.

Ian Shanahan (recorders; composer) Ian's compositions, most of which are now commercially available on CD, have been performed both locally and internationally to much critical acclaim. His work [p]s(t)ellor/mneme won the inaugural Sydney Spring Composition Award in 1997. Ian is also actrive as a self taught recorder virtuoso, and promoter of new music for his instrument. He has commissioned composers from Australia and overseas to write for him, given many performances, workshops and recordings of their works, as well as lecturing, broadcasting and writing widely about the rich possibilities of the recorder. Several of Ian's recordings involve performances by austraLYSIS or solo performances presented by austraLYSIS.

Phil Slater is a trumpeter, composer and improviser living and working in the Illawarra region of NSW, Australia.  He is the leader or co-leader of several groups, including the Phil Slater Quintet, Band of Five Names, Doarum, and The Sun Songbook. He has performed and recorded with a variety of artists including the Australian Art Orchestra, Archie Roach, Ruby Hunter, Sandy Evans, Missy Higgins, Andrea Keller, Paul Grabowsky, Lou Reed, Bernie McGann, Genevieve Lacey, Katie Noonan, Vince Jones, amongst many others.  Phil has composed, recorded, and performed original music for the Sydney Theatre Company, Belvoir St Theatre, Legs on the Wall, Bangarra, and Sydney Dance Company, and has appeared as a featured soloist in many television and cinema soundtrack productions. Phil has received the National Jazz Award, the Bell Award for Australian Jazz Musician of the Year, the Bell Award for Best Australian Contemporary Jazz Ensemble (Phil Slater Quartet), the Freedman Fellowship, and the Limelight Award for Outstanding Contribution to Australian Music.  His recent recording "The Dark Pattern" (2018) was nominated for an ARIA Award, and Australian Independent Recording (AIR) Award, the Australian Music Prize (AMP) and was voted Top Ten recordings of 2018 by New York City Jazz Records magazine. He holds a PhD from the University of Sydney, is interested in ecological and enactive accounts of skill acquisition and performance, and is a Lecturer of Jazz Studies at the Sydney Conservatorium of Music.  Phil has performed with austraLYSIS since 2001.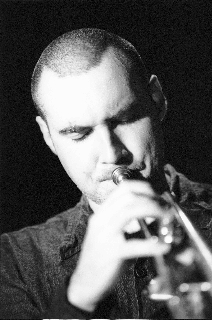 Hazel Smith : see separate page.

Greg White (composer, sound manipulation, sound projection, computers)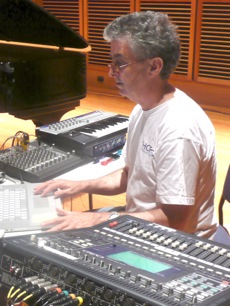 Greg White is a performer, composer, producer, programmer and educator. Currently he is also teaching at HELI, the Higher Education Leadership Institute. Recently he has developed masters programs in Australia, UK, France, Italy and Germany as Dean of the Graduate School of Creative Media at SAE Institute (originally the School of Audio Engineering). Previously he was Associate Dean (Production) and Head of Composition & Music Production at Australian Institute of Music (Sydney), having also designed and presented courses at the Sydney Conservatorium of Music, Australian Film Television & Radio School, Macquarie University, University of NSW, University of Wollongong and University of Tasmania. He has been a core member of austraLYSIS (1991 until the present) and jazz/world music group Gest8 (2004-10). His creative output has been presented at the British Film Institute, Cannes, Clermont-Ferrand and Sydney film festivals; Huddersfield (UK), New Crowned Hope (Vienna), Festival International d'Art Lyrique, (Aix en Provence, France), Lincoln Centre (NYC), Auckland, Wangaratta, Sydney and Melbourne festivals; all major museums and galleries in Australia's eastern states; all major theatre companies in Sydney; on many web projects (including William Duckworth's 48hour Cathedra Project in 2001 with Roger Dean) and in many national and international multimedia collaborations with artists such as Ross Gibson, Kate Richards, Richard Vella, Norie Neumark, Lynette Wallworth and Susan Norrie. He received his PhD in 2015 – "Maximal Convergence: the relationship between composition, performance and production in realtime software environments".
David Worrall (composer, programmer, sound spatialisation expert)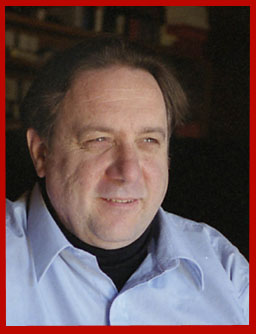 David became a member of austraLYSIS in 2004. He is a freelance experimental composer and sound artist working in sound sculpture and immersive polymedia as well as traditional instrumental composition. He performs and exhibits internationally. Worrall studied music composition at the Universities of Sydney and Adelaide with Peter Sculthorpe, Ross Edwards, Richard Meale and Tristram Cary. Other studies were in mathematics and philosophy. He has won several composition and research awards. He joined the Faculty of Music at Melbourne University in 1979 where he taught twentieth- century music composition techniques and orchestration as well as undertaking research in computer music. In 1981 he designed and taught the first undergraduate course in computer music in Australia. In 1986 he was appointed Director of the Electronic Music Studios at the Canberra School of Music. He established and became the Foundation Head of the Australian Centre for the Arts and Technology (ACAT) at the Australian National University in 1989, a position he held for over a decade. During that time ACAT offered the first Australian postgraduate degrees in Electronic Arts. David has held artist-in- residence and visiting fellowship positions in universities in Australia, UK, France, Spain and the USA.Worrall was a founding member of the Electronic Music Foundation and the Music Council of Australia and has served on a number of organisational boards, including the Australia Council's Music and Innovative Projects (later Mixed Media) Boards, the Australian Music Centre and as president of the Australasian Computer Music Association. In addition to his artistic activities, Worrall designs and builds portable multimedia event spaces, speculates in the capital markets and teaches technical analysis and trading. His PhD, partially funded by the Capital Markets Cooperative Research Centre, was on the development of a software framework for the sonification of information in large or high-frequency multivariate datasets such as from trading engines. He received Australia Council funding to develop a voice-synthesiser with Australian dialect pronunciation. He has worked at the Fraunhofer-Institute in Germany, in the Experimental Audio Research Unit, investigating sonification as a display tool and a component of artistic work and he is currently a Professor at Columbia College Chicago, USA. He is also a visiting senior research fellow at the Australian National University. Visit his website. See his biography on Wikipedia

BOOKINGS and Enquiries to : austraLYSIS, PO Box 225, Milperra, NSW 2214. Telephone : + 61 (0)481 309 612. email : rogerdeanalysis@gmail.com.